Dymola tips & tricks series (III)
John Batteh April 1, 2015
Part III: Leveraging Binary Model Export
Confused by the Binary Model Export option in Dymola? Need a workflow to ensure that the license is available and applied when compiling models? In this post, I'll share a few tips and tricks for effective use of the Binary Model Export license and demonstrate its usage for the creation of a license-free compiled model.
Exporting Compiled Models in Dymola
Add-ons are available with Dymola that allow creation of license-free compiled models. These add-ons are very powerful and used by nearly all our customers interested in compiling models for use and deployment outside of Dymola.
However, it is not always obvious how to use the export licenses effectively (as evidenced by the number of support requests we answer on this topic).
Check out the 3:00 video below for a demonstration with the Binary Model Export add-on to create a license-free Functional Mockup Unit (FMU). The video also gives some tips on how to ensure that the license is available when needed and to confirm when it has been used.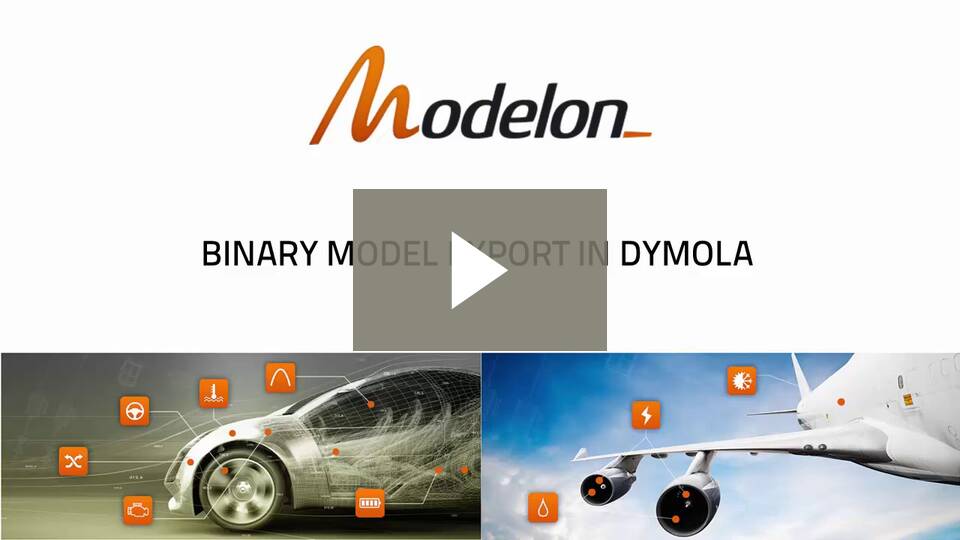 Any questions or issues with Binary Model Export and compiled models? Feel free to post a comment and we would be happy to answer.
Find out more
Binary Model Export is available as an add-on for Dymola and is also included in the Source Code Generation add-on. Feel free to contact us if you would like more information, and existing Dymola customers can learn more about these features in in section 6.7.4 of the Dymola User Manual Volume 1.
The end user license conditions for the Binary Model Export option are found in the Licensed Program Terms for Dymola.